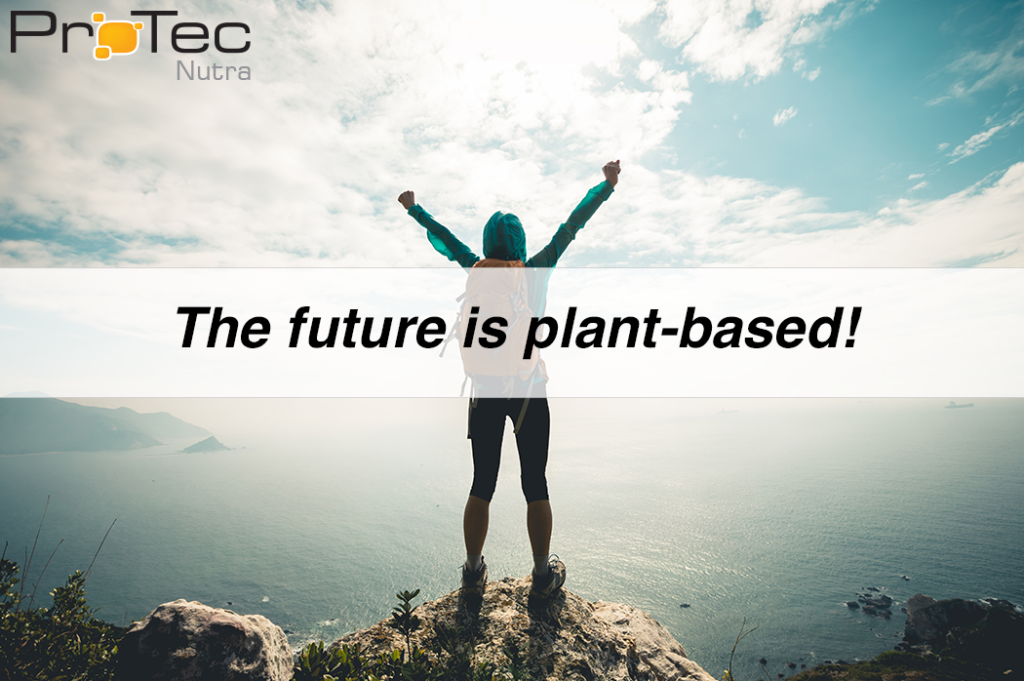 Now that spring is here, it's more important than ever to look after ourselves, so we make the most of the lovely weather!

According to Polaris Market Research, the plant-based supplements market reached a value of $9.27 billion in 2021, and this is expected to expand at a CAGR of 10.35% over the coming years.

This market is primarily driven by the increasing number of individuals practising veganism and consumers demanding plant-based alternatives to animal-derived products. With increasing consumer awareness of animal welfare, environmental impact and sustainable sourcing, the demand for plant-based products will continue to develop effortlessly into the foreseeable future. 

Plant-based supplements provide vegetarians and vegans with the essential extra vitamins and minerals their bodies need to maintain a healthy, balanced lifestyle. We are seeing an increase in interest in supplements that contain iron, vitamin D and omega-3 fatty acids used explicitly for the vegetarian and vegan market. 

Our products can be used in a variety of nutritional supplement products, including:
Sports performance products
Arthritis treatments
General bone and joint health formulas
Vegan and vegetarian products 
Supplements targeting older and younger consumers
And much more!

Take a look below to see what plant-based stock we currently have, and if you have any questions, please feel free to get in touch.
Bulk Empty HPMC 2pc Hard Capsules – clear/clear
#3 (240,000/ctn)
#1 (140,000/ctn)
#0 (100,000/ctn)
#00 (80,000/ctn)
Other sizes and colours available – please ask

Powders/Extracts
Apple Cider Vinegar Powder
Bamboo Extract 75% Silica
D-Biotin
Calcium Carbonate DC 95%
Coenzyme Q10
Cranberry Extract 50:1
DiCalcium Phosphate Dihydrate DC
Folic Acid
Gamma Aminobutyric Acid (GABA)
Gingko Biloba 24/6
Gingko Leaf Extract
Glucomannan 95%
Kelp Extract 0.5% Iodine
Korean Ginseng 20% Ginsenosides 10:1
L-5-Methyltetrahydrofolate
Maca Root Extract 8:1
Montmorency Cherry Extract 4:1
Phytodroitin (plant-based alternative to Chondroitin)
Raspberry Extract (Ketones 4% Natural)
Ribonucleic Acid
Rosehip 20:1
Saw Palmetto 45% Fatty Acids 20:1
Sorbitol DC
Stearic Acid
Vitamin B1 Thiamine Mononitrate
Vitamin B6 Pyridoxine HCL
Vitamin B12 Cyanocobalamin
Vitamin B12 Methylcobalamin
…….best prices on all Vitamin B, please ask
Vitamin D3 4 million iu/g Oil
Vitamin D3V (vegan) Powder and Oil
Vollagen (plant-based alternative to Collagen)
Zeaxanthin 5%
If you would like to start a conversation with us, have any questions regarding our product portfolio or would like to request pricing and a sample, please don't hesitate to get in touch. We look forward to hearing from you.