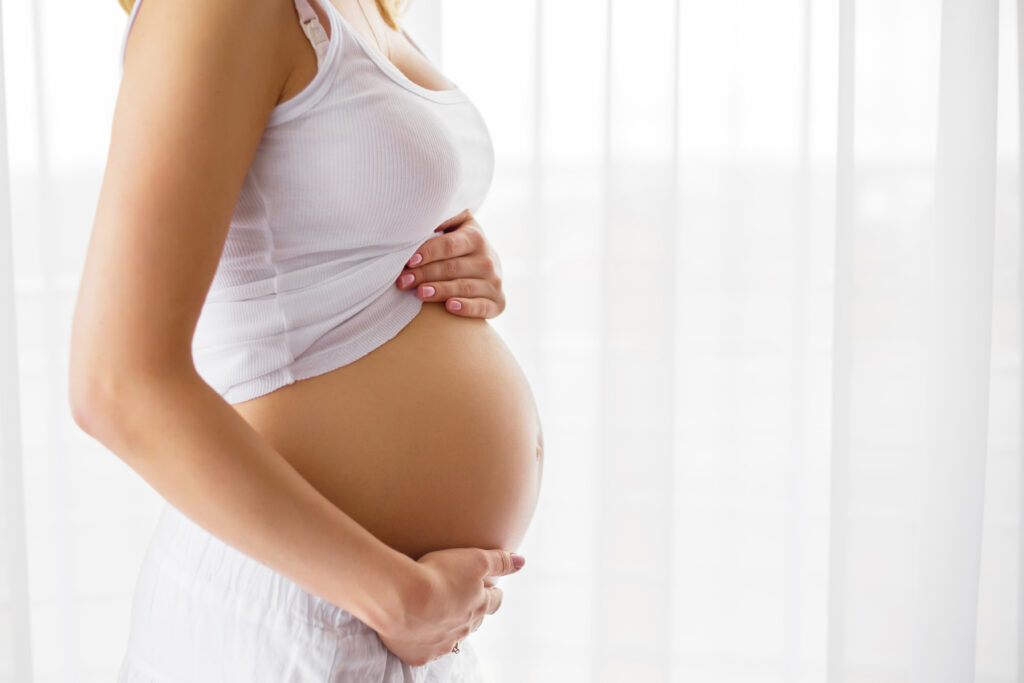 An excellent balanced diet during the various stages of pregnancy will ensure that individuals gain the majority of vitamins and minerals their body needs. However, some people might struggle to gather the necessary vitamins and minerals needed to help support their immune system and their unborn/new child.
The NHS recommends that expecting mothers should take a 400mg folic acid and a vitamin D supplement every day from before they're pregnant until they are 12 weeks pregnant. New mothers should take a vitamin D supplement if breastfeeding. Doing so reduces the risk of complications during the baby's development in the early stages of pregnancy and birth.
The NHS also recommends that expecting mothers avoid caffeine and large amounts of vitamin A as this can harm the unborn baby's development. With this in mind, our Pregnancy Liquid and Pregnancy Tablet doesn't contain vitamin A, and none of our products listed below contains caffeine.
We have various formulations to help expecting and new mothers gain the vitamins and minerals their bodies need.
Examples are:
Our easy to swallow Pregnancy Tablet contains essential vitamins and minerals specially formulated for breastfeeding mothers. With 19 active ingredients, this tablet will ensure both mother and child gain the necessary vitamins and minerals needed.
Our Pregnancy Liquid is a multi-ingredient liquid specially formulated for pregnant women. This liquid contains 17 vitamins and minerals, together with choline, to form a delicious, mixed fruit-flavoured liquid with no metallic or vitamin aftertaste.
Postnatal Tablet for New Mothers
Our Postnatal Tablet for New Mothers is a well-balanced formula to help support new mothers. This unique formulation helps reduce tiredness and fatigue and helps maintain healthy skin, hair, and nails.
Our Multivitamin Liquid contains 12 essential vitamins to help support the normal function of the immune system for both mother and child. This product is especially popular due to its delicious, refreshing and sweet strawberry flavour. Perfect for everyone at any age.
Alongside these examples, we can also provide bespoke formulations around any vitamins / minerals mentioned.
Get in contact today, and we'd be happy to provide a quote for your current needs.