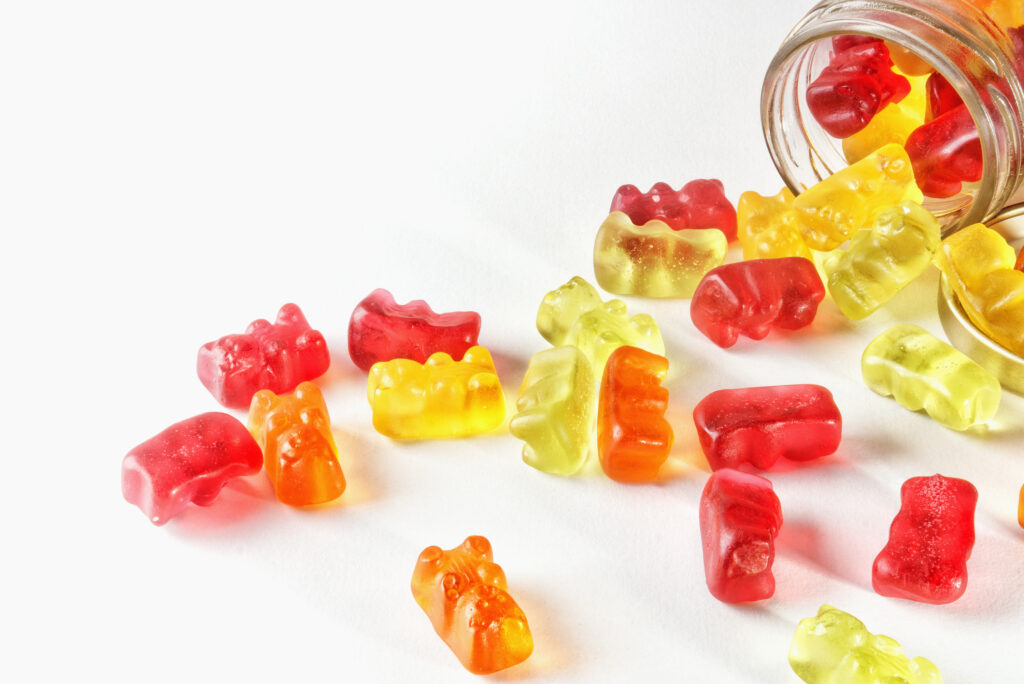 As the nutraceuticals industry and market have continued to grow over the past years rapidly, consumers are continuously looking for new and exciting ways to reach their recommended daily allowance of vitamins and minerals, as opposed to the traditional methods of consuming tablets and capsules.
With the global gummy supplement market valued at over 5.9 billion USD in 2020, and in 2025 it is estimated to reach 10.6 billion. Vitamin and mineral-based gummies have specifically become a very popular alternative, as the market shifts away from being just predominantly childcare focused. Consumers are becoming more interested and educated of the benefits of vitamin gummies and the impact they have on the body, which as a result, has dramatically increased the consumption of gummies globally.
We are seeing continuing demand for our 100% plant origin, vegan, D3V based gummies, which are the perfect substitution for Vitamin D3, which traditional is derived from animal sources such as lanolin (sheep wool) or animal skin and is not suitable for vegetarians or vegans.
We are also seeing continuing demand pectin based gummies that have a cleaner label instead of gummies that include gelatine, the bonus of this is that they are completely suitable for vegans and vegetarians. With this in mind, we would like to remind all of our customers that along with standard gelatine gummies, we can adapt any gummies to be a pectin base or even sugar-free, which is perfect for vegans, vegetarians and children.
We also offer a wide variety of easy to consume chewable gummies which vary in taste, flavour, colour, shape and style, perfect for anyone at all stages in life.
Please find below some made to order formulations that we can get started for you today!
For more information, please feel free to get in contact.
---
Ready to use formulations:
Vitamin C Gummies
Vitamin D3 Gummies
Fibre Gummies
Collagen Gummies
D3V 500iu Gummies
Multivitamin Gummies
Multivitamin + Omega 3 (Flaxseed) Gummies
Multivitamin + Mineral Gummies
Vitamin D3 500iu Gummies
Calcium + D3 Gummies
Omega 3,6,9 Gummies
Hair + Biotin Gummies
Stress Relief Gummies
Slimming Gummies ACV 
Sleep Gummies
Elderberry Formula Gummies
---
If you would like to start a conversation with us, have any questions regarding our product portfolio or would like to request pricing and a sample, please don't hesitate to get in touch. We look forward to hearing from you.