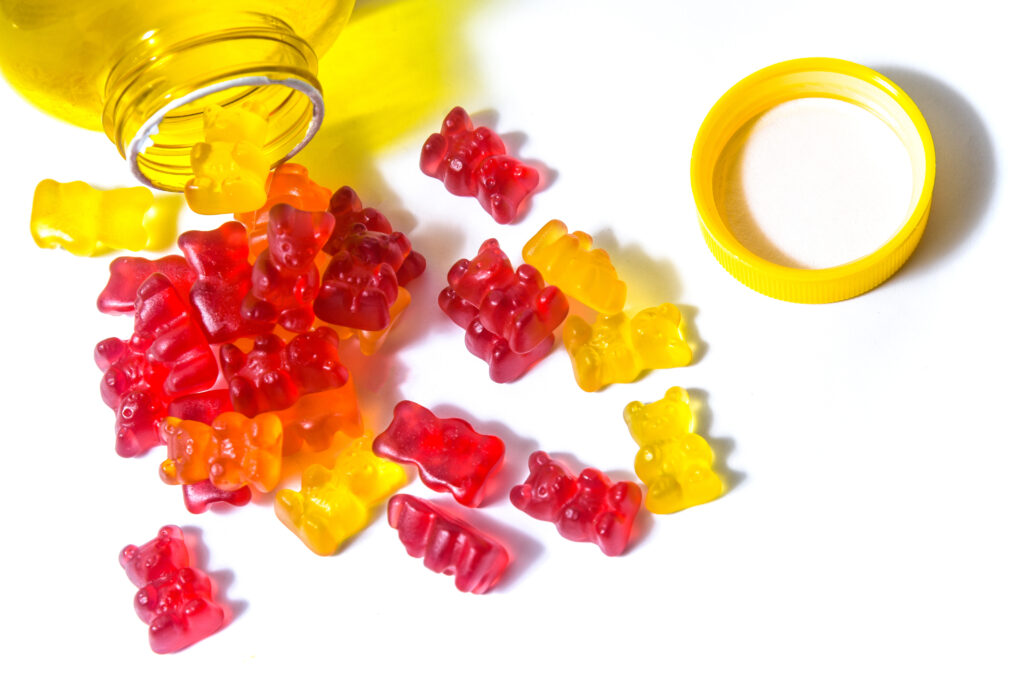 Gummy vitamins are vitamins presented in a chewy form with a texture and taste similar to gummy candies.
The market for vitamin gummies is slowly shifting away from the traditional niche target audience of children, as we are seeing a growing consumer demand in adults looking for a more innovative and convenient way to get their daily vitamins.
Vitamin gummies are particularly very popular in the Nutraceutical industry due to the fact is that they are incredibly versatile. They come in various flavours, colours and shapes and are one of the most popular and convenient ways to deliver essential vitamins in today's competitive market.
These easy to chew vitamins appeal to both children and adults alike and are preferred by those who have difficulty swallowing conventional capsules or tablets. Gummies are easily digested by the stomach, and the essential nutrients are quickly absorbed into the bloodstream.
We are delighted to say that ProTec can offer gummies in bulk, ready for your own packaging or as a fully finished package.
Bespoke formulations as well as off the shelf formulas are readily available.
Examples are:
Ready to use formulations:
Vegan D3 Gummies
Vitamin C Gummies
Collagen Gummies
Vitamin D3 Gummies
Fibre Gummies
Multivitamin Gummies
Calcium + D3 Gummies
Omega 3,6,9 Gummies
Hair + Biotin Gummies
Stress Relief Gummies
Slimming Gummies ACV
Sleep Gummies
Elderberry Gummies
*Coming Soon! Vollagen Gummies*
For more information, please feel free to get in contact.
If you would like to start a conversation with us, have any questions regarding our product portfolio or would like to request pricing and a sample, please don't hesitate to get in touch. We look forward to hearing from you.