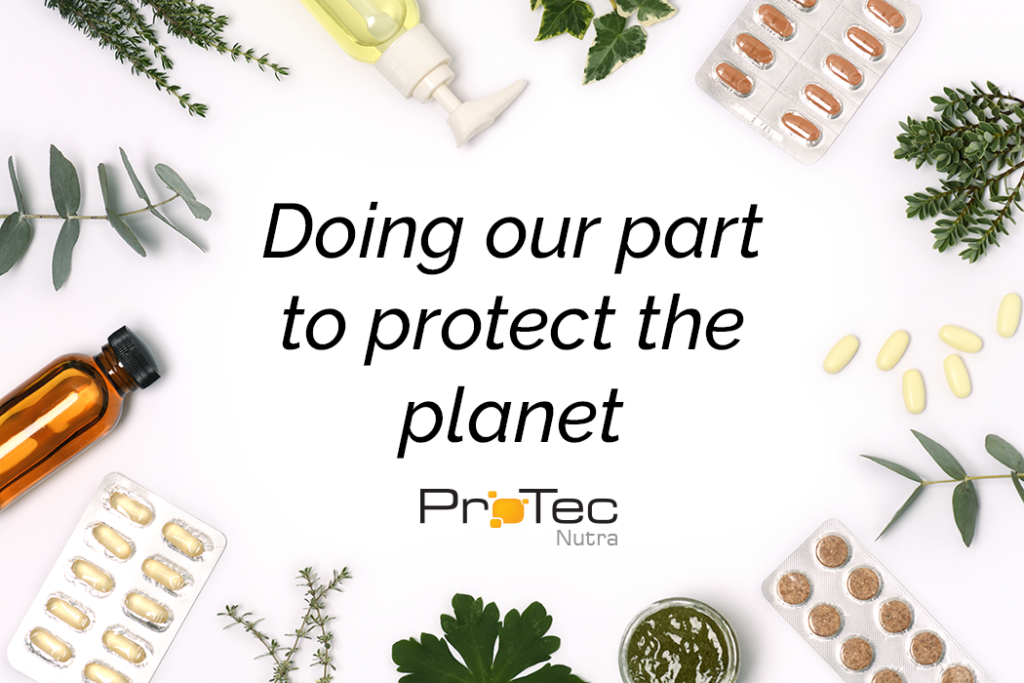 Sustainability has become a key trend in the Nutraceutical industry and will remain so for the foreseeable future. Today's consumers are forever looking to purchase and interact with companies that abide by sustainable, eco-friendly and ethical strategies, as opposed to ones that negatively impact the environment, enhance their global footprint and partake in unethical practices.
Consumers see natural ingredients as not just healthier and more authentic but as the only option, both for the well-being of the individual and that of the planet. However, consumers still expect 'natural' supplements to perform as well as those they replace and not cost significantly more.​
So with that in mind, what are we doing to help the environment?
Sourcing of local manufacturing partners to help reduce carbon footprint.
Where possible, we look to reduce single-use plastic and move towards more sustainable options.
Reduce repacking materials by shipping in original packaging.
Paper-free order processing. 
When selling oil or sending samples, we pack in cardboard. 
We segregate general and recycling waste, which is disposed of separately by the council.
We have LED lighting in our warehouse, and keep use to a minimum.
Installed electric car charging points in our UK office, with our sales team all driving electric cars.
Eco-friendly exhibition stands and every component is reused every year.
We offer online appointments with our clients to avoid unnecessary travel. 
Furthermore, we take pride in the fact the algae used in our latest D3V is farmed in the UK, ensuring complete control of the supply chain. It is completely sustainable and responsibly sourced with no negative impacts on the local environment. It's inspired by the sea, not taken from it.

We are always looking for different alternatives to reduce our carbon footprint and increase sustainability. We look forward to updating you in the future with what we've been up to in continuing to help protect the planet.
If you would like to start a conversation with us, have any questions regarding our product portfolio or would like to request pricing and a sample, please don't hesitate to get in touch. We look forward to hearing from you.