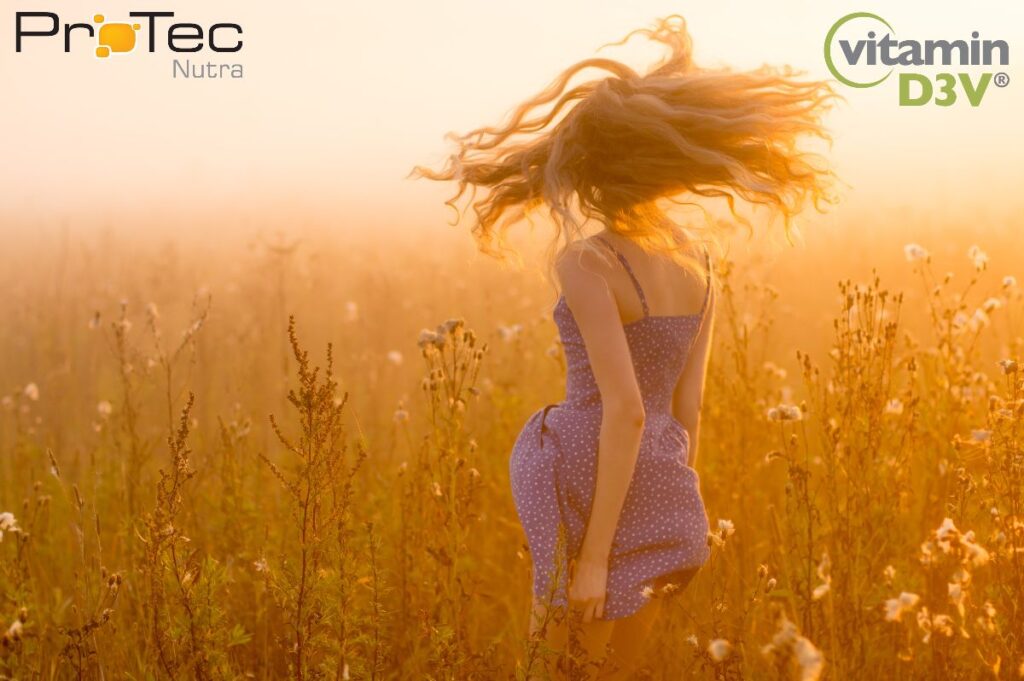 It is no secret that we should consume more Vitamin D in our diets, with government advice stating that everyone should consider taking daily Vitamin D supplements during the autumn and winter.
How much Vitamin D do I need?
It is recommended that children from the age of 1 year – adults need 10 micrograms of Vitamin D daily. This includes pregnant and breastfeeding women and people at risk of Vitamin D deficiency. Babies up to the age of 1 year need 8.5 to 10 micrograms of Vitamin D a day.
Who is at higher risk of Vitamin D deficiency?
All children aged 1 to 4. 
Babies who are consuming less than 500ml of infant formula a day.
Older adults. 
People with health conditions such as Crohn's disease, kidney disease and liver disease.
People who don't go outside much.
Individuals with darker skin.
Why do we need Vitamin D3?
According to the British Nutrition Foundation, approximately 1 in 5 people in the UK have low Vitamin D levels.

Vitamin D works with calcium to help support and strengthen bones. Vitamin D is needed to absorb calcium from food. Without this function, the body cannot absorb the necessary vitamins and minerals, weakening bones. Research suggests that people with more Vitamin D have leaner bodies, more muscle mass, and muscles that work better. Having too little Vitamin D could put individuals at risk of contracting COVID-19. Vitamin D plays a vital role in the immune system, which helps protect you from viruses and bacteria. 

What is Vitamin D3V?
Produced from algae, Vitamin D3V is chemically identical to animal-derived Vitamin D3. As well as being natural, it overcomes concerns about quality and purity. Our process ensures zero residual pesticides or other contaminants. 

Vitamin D3V is suitable for everyone and is produced in various formats and strengths, making it ideal for the food, drinks and nutraceuticals industry. 

If you would like to find out more about Vitamin D3V, please download the brochure below or get in contact.
If you would like to start a conversation with us, have any questions regarding our product portfolio or would like to request pricing and a sample, please don't hesitate to get in touch. We look forward to hearing from you.