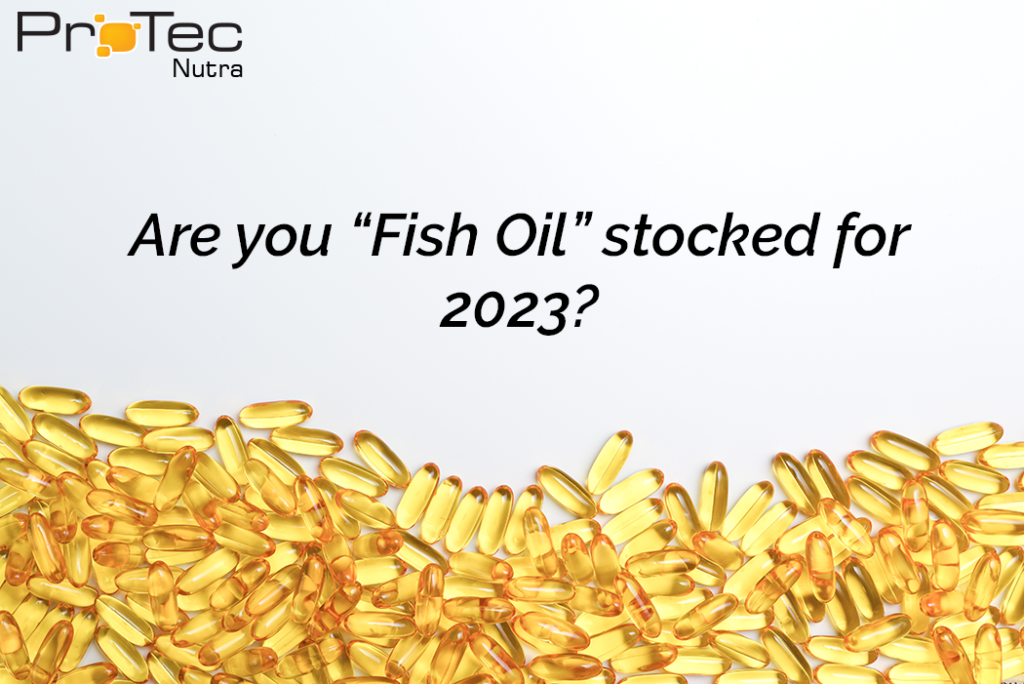 Omega-3 Fish Oil is one of the most popular and sought-after dietary supplements currently available on the market. This is due to the numerous beneficial vitamins, minerals and nutrients found in Omega-3, which help support the body's overall health alongside the increased awareness of looking after oneself, particularly in light of the Coronavirus pandemic.

According to Grand View Research, the global Fish Oil supplements market was valued at £4.9 billion in 2020, and this is expected to expand at a compound annual growth rate (CAGR) of 8.6% by 2028. 

We are seeing an increase in demand for Fish Oil supplements due to the lack of over-the-counter remedies for cold and flu symptoms, so please plan your ordering – we currently have stock of our 18/12, 33/22 and 50/25 in 1000mg soft gel caps, but stock is moving fast.

What are the key benefits of taking Fish Oil supplements?
It helps stimulate the immune system and protect the body from cold and flu symptoms.
It helps maintain healthy skin. DHA & EPA aid the skin's elasticity by helping retain the moisture your skin requires.
It can help improve cholesterol levels, reduce blood pressure and prevent heart disease.
It can help with eye health and prevent eye-related diseases.
Fish Oil has strong anti-inflammatory properties and can help fight inflammatory diseases, particularly arthritis.
Fish Oil greatly supports pregnant and breastfeeding women and can help a baby's nervous system to develop. 
And much more!

For details on other soft gel capsules, please see our website – www.protecnutra.com – and if you have any further questions or would like a sample, please let us know.

Here's to a great 2023!