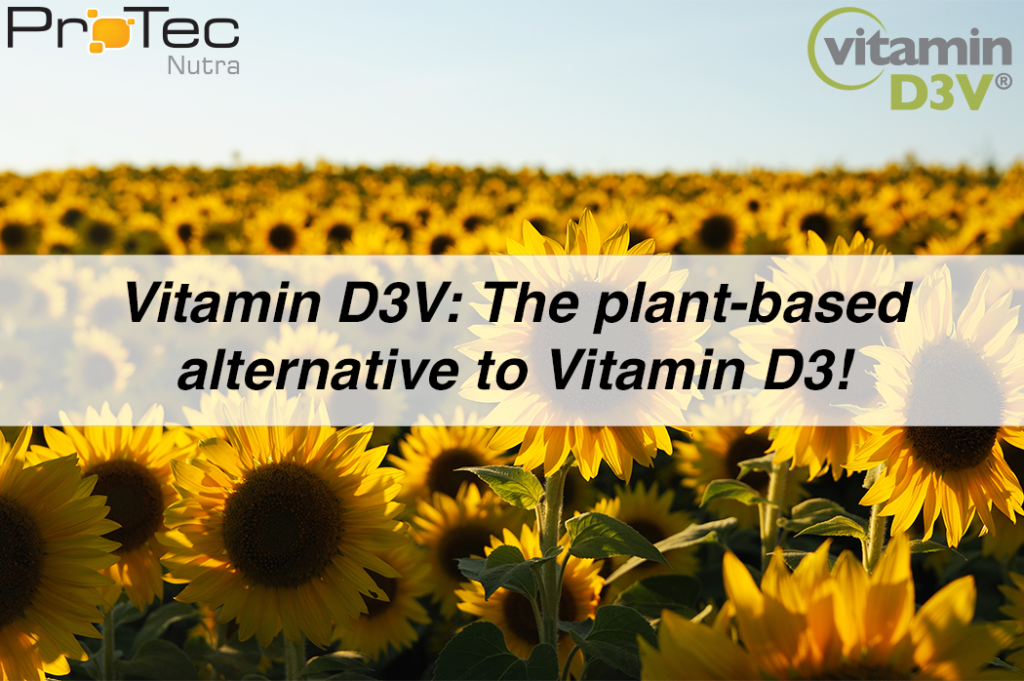 Vitamin D3V® is Cholecalciferol of 100% plant origin, produced from Algae.

Conventional Vitamin D3 is obtained from animal origins, including lanolin (sheep wool grease) or animal skins. Vitamin D3V® is chemically identical to animal-origin Vitamin D3. As well as being a natural source rather than animal origin, it overcomes concerns about quality and purity.

Key points of Vitamin D3V® include:
Suitable for Vegans & Vegetarians.
100% sustainable and end-to-end traceable.
Direct replacement for standard animal-source Vitamin D3.
Approximately 87% more potent than Vitamin D2.
100% plant-based.
Extensive and comprehensive stability testing.
Independent expert laboratory analysis.
Our process ensures zero residual pesticides or other contaminants.
Vegan Society, Kosher and Halal certified. 

Human Study

We conducted a human study which qualified Vitamin D3V® as a bioavailable source of Vitamin D3. The study was completed in Ireland through Research & Development business AnaBio Technologies Ltd together with University College Dublin.

Key study highlights:
The study was performed on 10 healthy volunteers using a daily dose of 600iu Vitamin D3V®.
All study participants saw a significant increase in plasma Vitamin D levels over the baseline.
The average plasma Vitamin D increases were from 43.43 to 77 nmol/L (33nmol/L). This marks an average increase of approximately 77.3% above the baseline for participants.
The results were statistically significant, with a p-value using a paired t-test of 0.002.
If you would like to start a conversation with us, have any questions regarding our product portfolio or would like to request pricing and a sample, please don't hesitate to get in touch. We look forward to hearing from you.