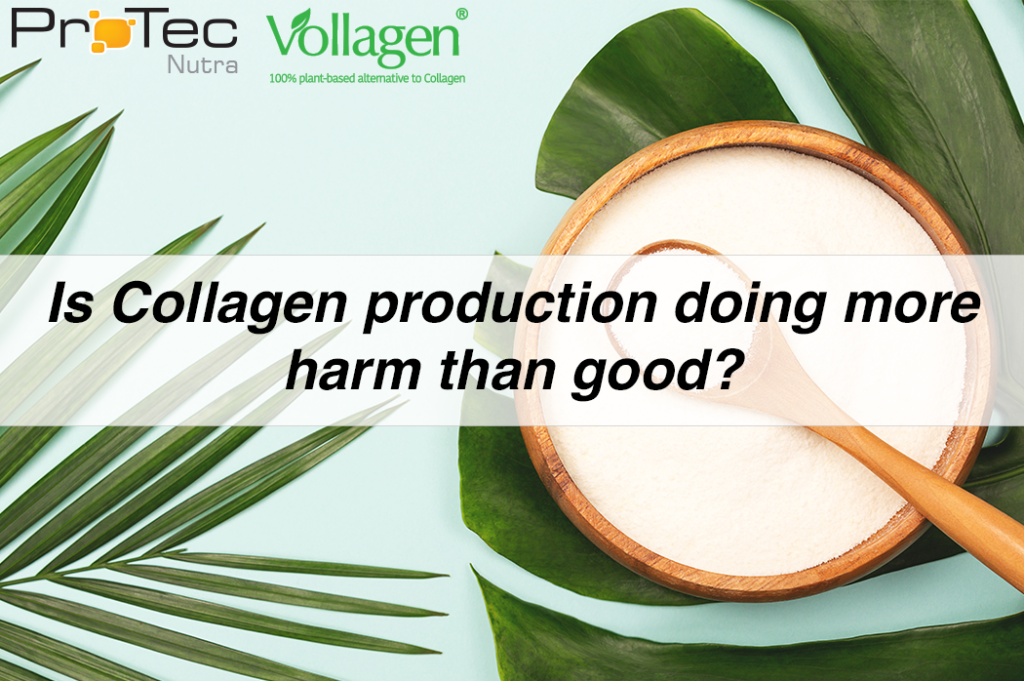 Collagen sold in high-end UK stores could be connected to deforestation in Brazil!

As we all know, animal-sourced Collagen has taken the personal care market by storm, gathering much media attention and celebrity endorsement, but at what cost?

ITV News has investigated meat processors in Brazil being associated with illegal deforestation and the invasion of indigenous lands in the supply chain of cattle used to make Collagen.

So there's never been a better time than now to start thinking about environmentally friendly and sustainable alternatives to Collagen, and that's where Vollagen® comes in.

Vollagen® is the 100% plant-based alternative to Collagen.

Vollagen® has three key advantages over Collagen:
The proprietary process uses only plant-source starting material and provides the amino acids in the exact desired ratio and in a water-dispersible format.
The amino acids are already isolated and ready for the body to absorb easily.
Vollagen® is suitable for vegans and vegetarians.
Vollagen® is produced using a proprietary, multistep fermentation and microencapsulation process with a starting material of non-GMO corn.
Structure
Vollagen® is composed of the same 16 key amino acids as human Collagen.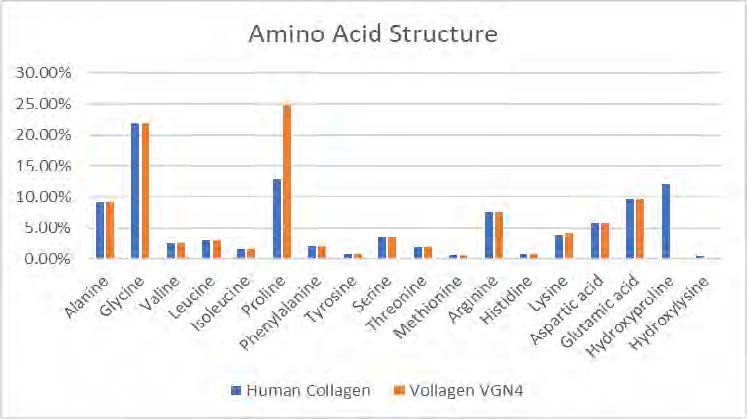 To find out more, download the brochure below 👇 
Vollagen® is available in powder form from a minimum of 25kg (carton size).

If you have any questions or would like to request a sample, please feel free to get in contact. 
If you would like to start a conversation with us, have any questions regarding our product portfolio or would like to request pricing and a sample, please don't hesitate to get in touch. We look forward to hearing from you.