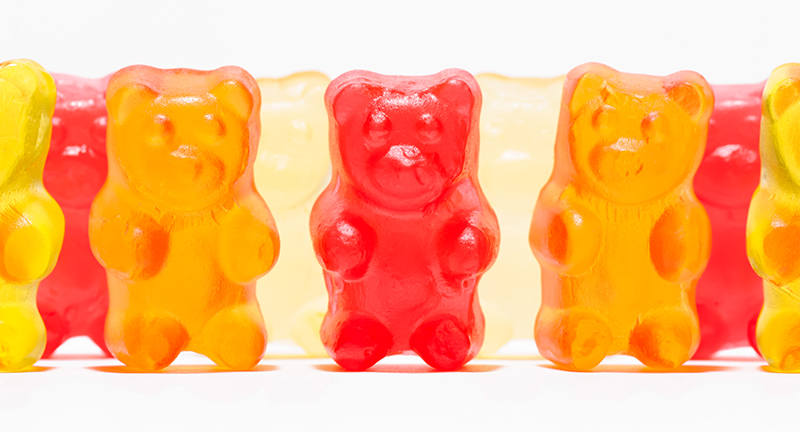 Gummies are an increasingly popular and easy option for taking vitamins and supplements.
 
Our gummies are from a qualified manufacturer in China that we personally visited last year.
Their facility is fully accredited, highly recommended, and produces a variety of 'off the shelf' and bespoke gummies.
Due to the nature of gummies, we supply as a finished or semi-finished product – bottles, blisters, sachets (or something else) and with or without labelling.
Flexibility is our strength.
Minimum order quantities from 300,000 gummies (5,000 bottles of 60pcs for example) but split deliveries are possible.
We prefer to manufacture Pectin based Vegetarian gummies using natural ingredients – Multivitamin, Vitamin C, Vitamin D, Calcium, Apple Cider Vinegar…..to name just a few.