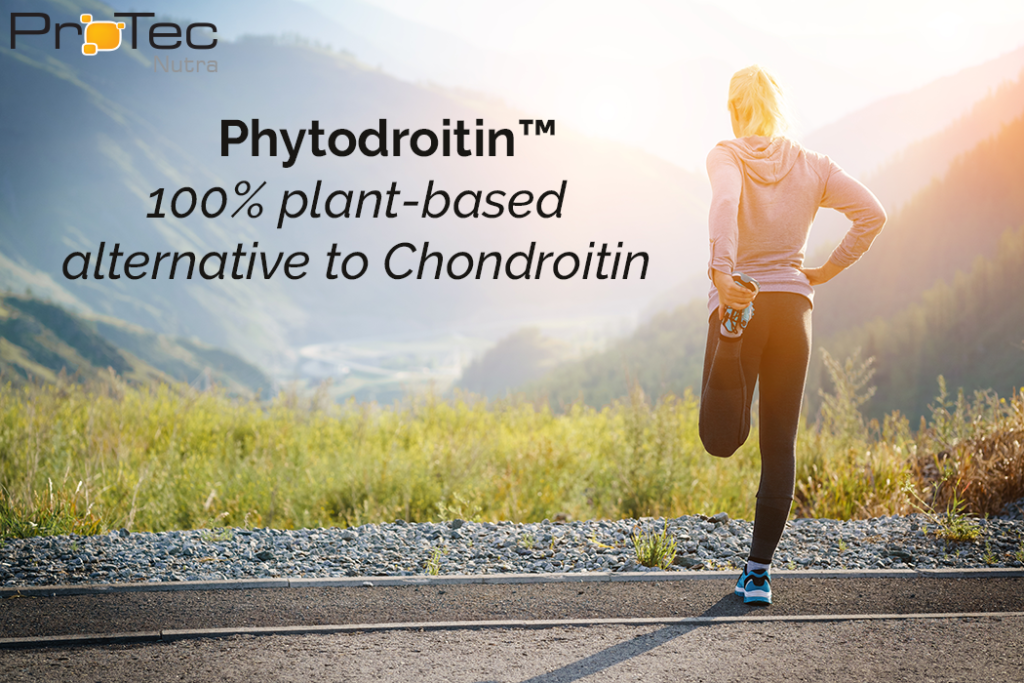 We are delighted to highlight to you Phytodroitin™, the 100% plant-based alternative to Chondroitin.
Phytodroitin™ is a vegetal-origin complex that mimics the structure and composition of Chondroitin. It contains a specific combination of carefully selected mucopolysaccharide-rich algae extracts.
Phytodroitin™ is perfect for various vegan and vegetarian-based products and wider demographic products due to widespread concerns about the shark origin of Chondroitin. Phytodroitin™ is registered with The Vegan Society, The Vegetarian Society and has also been evaluated by Vegan Outreach.
Phytodroitin™ comes in an easy-to-consume powder form, which is the perfect addition to any nutritional supplement product (recommended daily allowance is 400mg).
What nutritional supplement products could Phytodroitin™ be used in?
Sports performance products.
Osteoarthritis and rheumatoid arthritis treatments.
General bone and joint health formulas.
Vegan and vegetarian products.
Supplements targeting older consumers.
For Phytodroitin™, we use only purpose-grown botanical ingredients to not only ensure complete sustainability but also ensure adequate quality and purity.
To find out more information and to view Phytodroitin™'s clinical study, download the brochure below or feel free to get in contact.