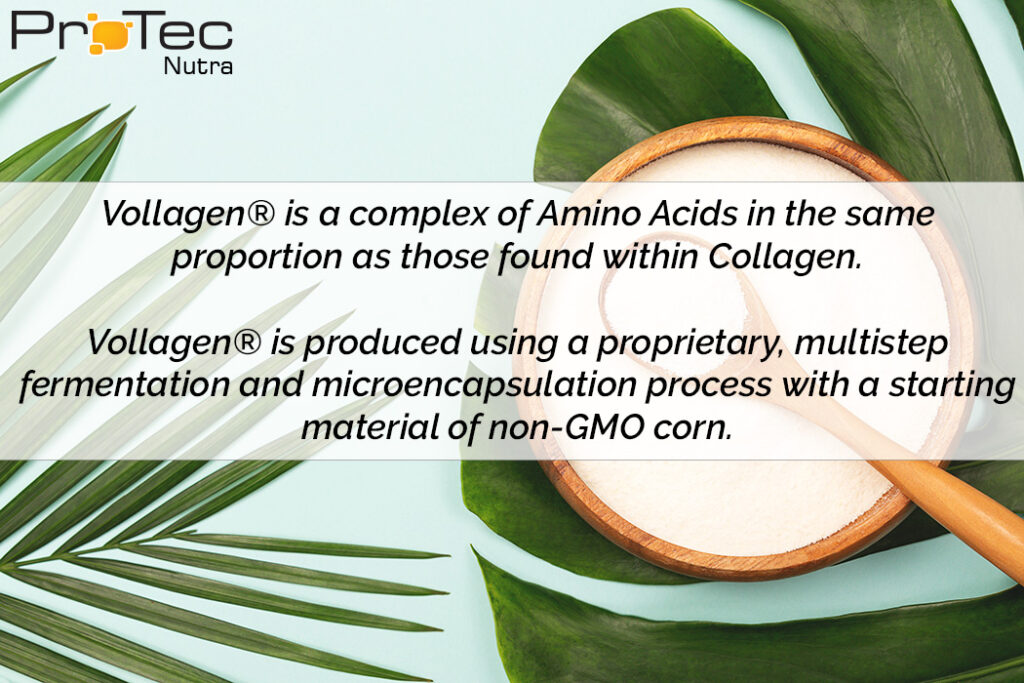 Over previous years we have seen a dramatic increase in the interest in Collagen-based products and supplementations across various industries, including healthcare, food and beverage and cosmetics. It is estimated that the global Collagen market size was valued at GBP 6.91 billion in 2020, with an expected annual growth rate (CAGR) of 9% by 2028. Plant-based Collagen follows closely behind.

With that being said, we would like to introduce you to Vollagen®, the 100% plant-based alternative to Collagen.

Vollagen® has three key advantages over Collagen:
The proprietary process uses only plant-source starting material and provides the amino acids in the exact desired ratio and in a water-dispersible format.
The amino acids are already isolated and ready for the body to absorb easily.
Vollagen® is suitable for vegans and vegetarians.
Vollagen® is 100% plant-based, whereas Collagen is derived from animal sources. Vollagen® is produced using a proprietary, multistep fermentation and microencapsulation process with a starting material of non-GMO corn.
Structure
Vollagen® is composed of the same 18 amino acids as human Collagen.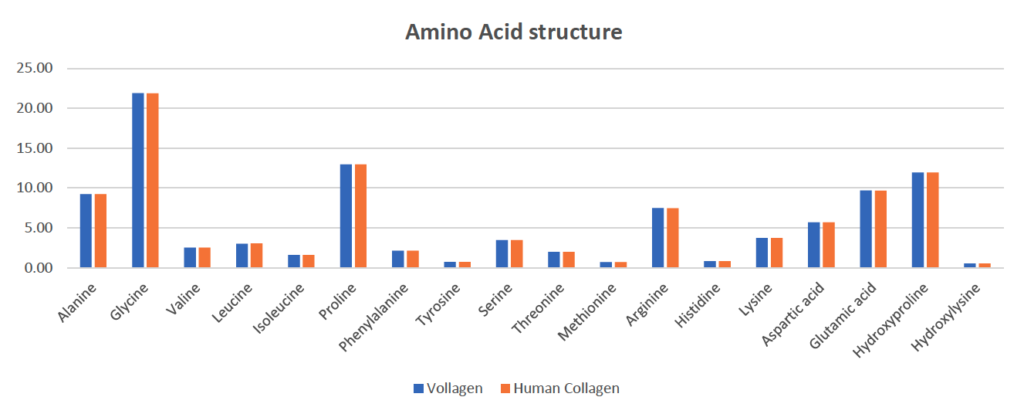 To find out more, download the brochure below 👇 
Vollagen® is available in powder form from a minimum of 25kg (carton size).

If you have any questions or would like to request a sample, please feel free to get in contact. 
If you would like to start a conversation with us, have any questions regarding our product portfolio or would like to request pricing and a sample, please don't hesitate to get in touch. We look forward to hearing from you.