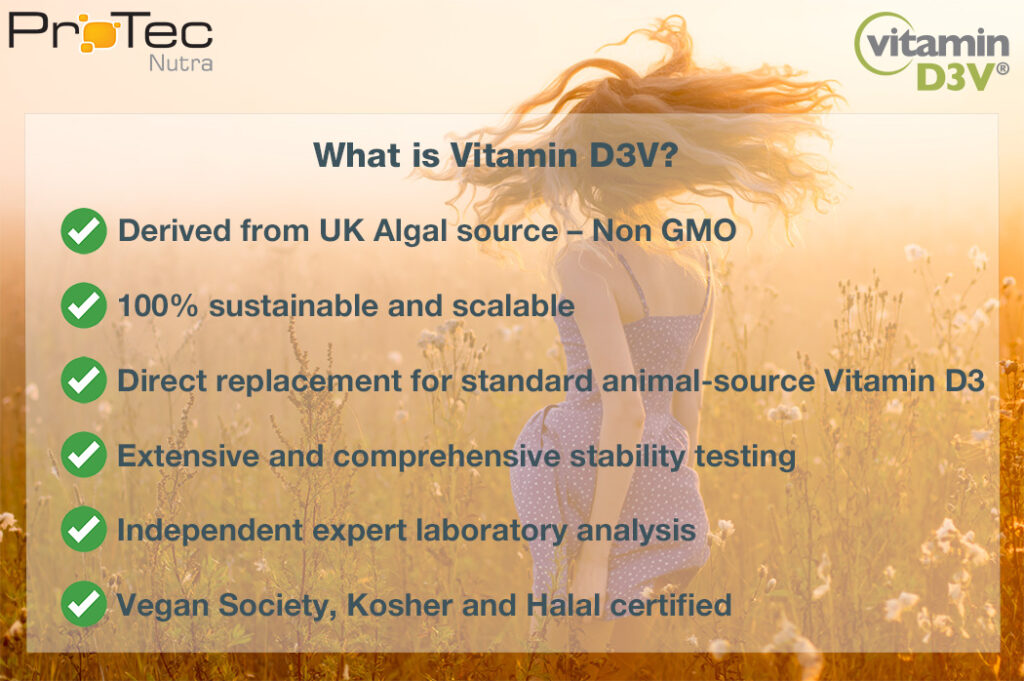 Most people are able to produce all the Vitamin D their bodies require from sunlight between March – September. However, with less sunlight towards the end and start of the year, this can be a struggle for many. Vitamin D is essential for maintaining healthy bones, teeth, and muscles and keeps the dreaded winter flu away. 

That's where our 100% plant-based Vitamin D comes in.

Vitamin D3V is chemically identical to animal-derived Vitamin D3. As well as being natural, it overcomes concerns about quality and purity. Our process ensures zero residual pesticides or other contaminants. 

Vitamin D3V is suitable for everyone and is produced in various formats and strengths, making it ideal for the food, drinks and nutraceuticals industry. 

We recently conducted a human study which qualified Vitamin D3V® as a bioavailable source of Vitamin D3. The study was completed in Ireland through Research & Development business AnaBio Technologies Ltd together with University College Dublin.

Study Highlights
The study was performed on 10 healthy volunteers using a daily dose of 600iu Vitamin D3V®.
All study participants saw a significant increase in plasma Vitamin D levels over the baseline.
The average plasma Vitamin D increases were from 43.43 to 77 nmol/L (33nmol/L). This marks an average increase of approximately 77.3% above baseline for participants.
The results were statistically significant, with a p-value using a paired t-test of 0.002.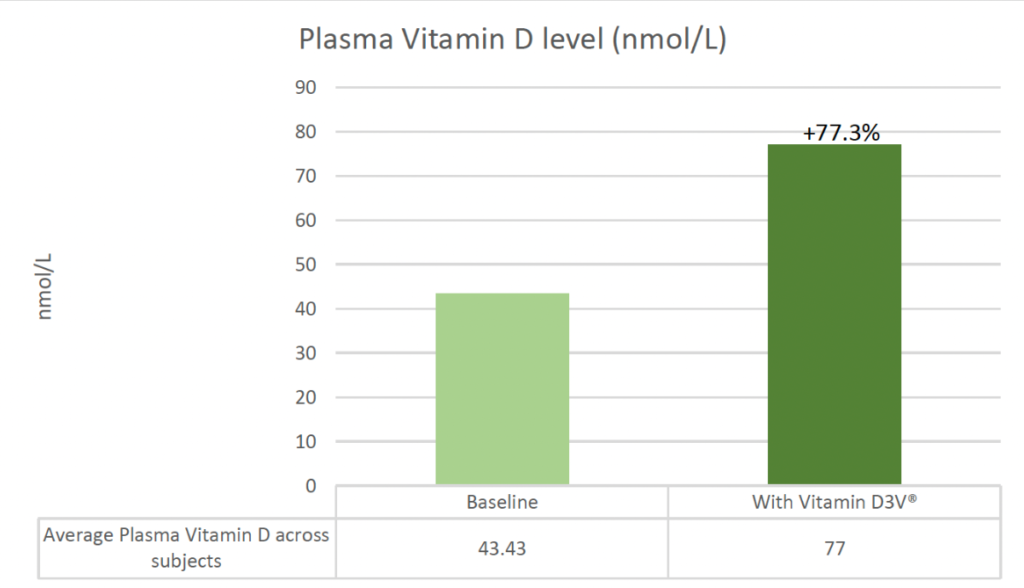 The study confirmed that Vitamin D3V® is a bioavailable source of Vitamin D3, supporting the existing analytical data.
If you have any questions regarding anything you have seen, please feel free to get in contact. 
If you would like to start a conversation with us, have any questions regarding our product portfolio or would like to request pricing and a sample, please don't hesitate to get in touch. We look forward to hearing from you.