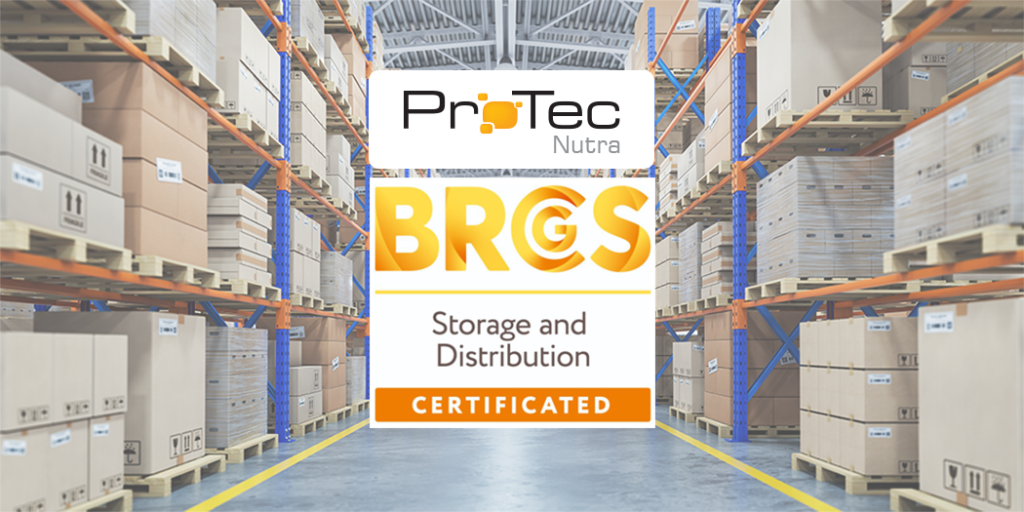 We are delighted to inform you that ProTec Nutra is now BRCGS Storage and Distribution certified, having attained the overall score of AA, which is the highest possible score available for an initial audit. 

BRCGS S&D is a GFSI (Global Food Safety Initiative) recognised quality accreditation focusing on food safety, quality and legality. This includes the implementation of a HACCP system which focuses on managing and reducing food safety risks.

This grade demonstrates our commitment to food safety, providing our clients with the utmost confidence that the high-quality ingredients they receive are the best on the market.
If you would like to start a conversation with us, have any questions regarding our product portfolio or would like to request pricing and a sample, please don't hesitate to get in touch. We look forward to hearing from you.