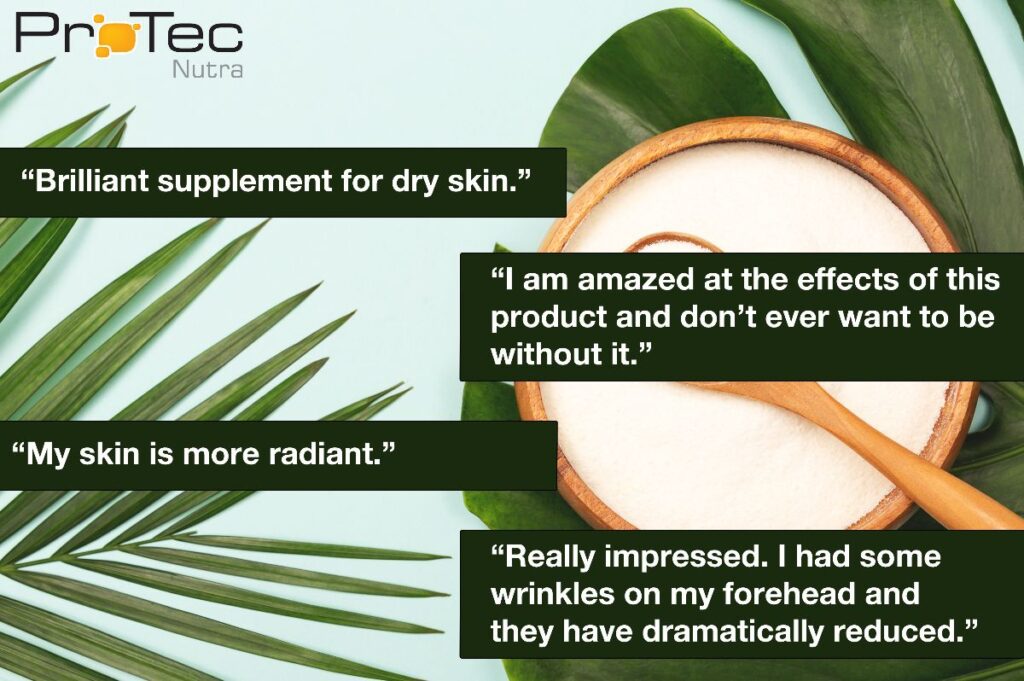 We're thrilled to highlight the results of the recent study focusing on Vollagen®'s effects on the skin and nails.

Ayton Global Research (AGR), a leading and award-winning independent global consumer testing organisation conducted the study. AGR has over 600K volunteers worldwide and operates under strict quality systems and protocols to deliver impartial efficacy studies that meet Advertising Standards requirements.

A study was performed over a 60-day period using 1000mg of Vollagen (2 x capsules) per day. Study subjects were given unbranded sachets with dose and usage instructions.

CONSUMER EFFICACY STUDY:

The study was conducted with 55 female participants aged between 30-60. Questions set by AGR to meet internal standards were scored 1-8 (Strongly Disagree to Strongly Agree). Only 66% and above mean scores were accepted as 'pass' claims. Subjects were given the option of providing comments about the product and their personal experiences.

After 60 days, results showed:

The skin looked firmer and more hydrated.
Fine lines and wrinkles were reduced.
Skin tone became more even and radiance enhanced,
The appearance of dark circles was reduced and looked less tired. 
Skin looked smoother and more supple.
Breakouts and blemishes were reduced.
Skin appears healthier and complexion looks brighter.
The condition of the nails improved and felt stronger and healthier. 
To find out more, download our Vollagen presentation below.
Vollagen® Powder is available from a minimum 25kg (carton size).

If you have any questions or would like to request a sample, please feel free to get in contact.