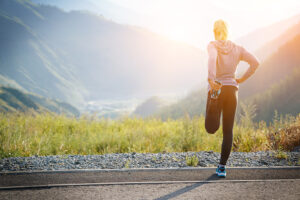 There is nothing worse than being ill as the weather improves!
With most of us looking forward to the warmer weather and later evenings, we mustn't let our guard down when looking after our mental and physical wellbeing during these months. With the season changing, it might be worth exploring different ingredients which can help you and your customers enjoy the most of the great weather.
Our stock is rotating regularly, but we have most of the following available for prompt delivery or arriving during April.
Please contact us today for the best quality, best prices and best service for these and any other requirements you have.
Keep safe and enjoy the sunshine while it lasts!
Bulk Soft Gel Capsules
CLA 1000mg (6,000/ctn)   
Co-Q10 – please ask  
EPO 1000mg (6,000/ctn)         
Fish Oil 18/12 TG 1000mg (6,000/ctn)
Fish Oil 33/22 EE 1000mg (6,000/ctn)
Fish Oil 50/25 EE 1000mg (6,000/ctn)
Flaxseed Oil 1000mg (6,000/ctn)
Hemp Seed Oil 1000mg (6,000/ctn)
Krill Oil 500mg (10,000/ctn)
Lecithin 1200mg (5,000/ctn)
Omega 369 1000mg (6,000/ctn)
Vitamin D3 4000iu (30,000/ctn)
Vitamin D3 5000iu (30,000/ctn)
Vitamin E 400iu Synthetic (10,000/ctn)
Full range available to order – please ask
 
Bulk Soft Veg Capsules
Flaxseed Oil 1000mg (4,000/ctn)
Vitamin D3V 1000iu (12,000/ctn)
Full range available to order – please ask
 
Bulk Empty HPMC 2pc Hard Capsules – clear/clear
#3 (240,000/ctn)
#1 (140,000/ctn)
#0 (100,000/ctn)
#00 (80,000/ctn)
Other sizes and colours available – please ask
Powders/Extracts
Apple Cider Vinegar Powder
Calcium Carbonate DC 95%
Coenzyme Q10
Cranberry Extract 50:1
DiCalcium Phosphate Dihydrate DC
Folic Acid
Gingko Biloba 24/6
Glucomannan 95%
Kelp Extract 0.5% Iodine
Korean Ginseng 20% Ginsenosides 10:1
L-5-Methyltetrahydrofolate
Maca Root Extract 8:1
Montmorency Cherry Extract 4:1
Phytodroitin (plant-based alternative to Chondroitin)
Raspberry Extract (Ketones 4% Natural)
Ribonucleic Acid
Saw Palmetto 45% Fatty Acids 20:1
L-Selenomethionine 0.5% DCP
Vitamin B12 Cyanocobalamin
Vitamin B12 Methylcobalamin
…….best prices on all Vitamin B, please ask
Vitamin D3V (vegan)
Vollagen (plant-based alternative to Collagen)
Zeaxanthin 5%